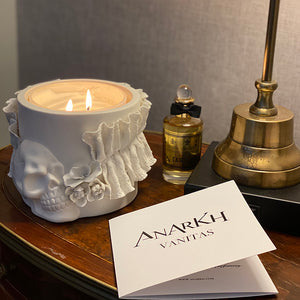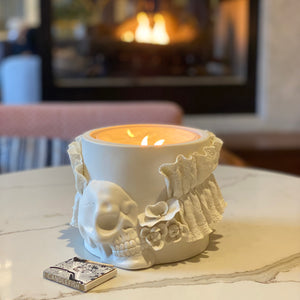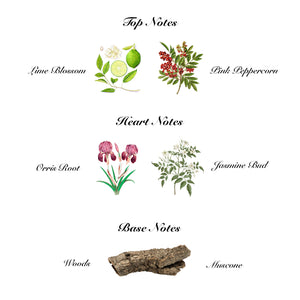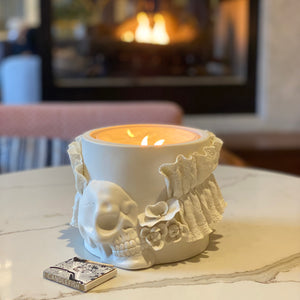 VANITAS Skull Candle
THE CONCEPT
  VANITAS, Latin for Vanity, is the first candle in a series alluding to the seven deadly sins. Just imagine, the sins as tangible forms of art that you can see, touch, and smell! And we've begun with our favorite of all, Vanity, because what is vanity but a deep love of oneself?

THE VESSEL
  Early Renaissance masters used skulls and weathered flowers to remind us of our mortality, which spurred an art movement called Vanitas. This handcrafted porcelain vessel features a human skull, vintage lace, and florals that represent the convergence of art, fashion, and the science of perfumery.

LIMITED EDITION
  Only 150 of these hand sculpted vessels exist. The vessel is completely hollow, and the VANITAS candle insert is removable so that you may keep the sculpture for whichever use you please once the candle has burned out.
THE SCENT
  The scent of Vanity must be unisex, rich, timeless and empowering. It fills your space with a delicious sense of love for your home and lifestyle. Musk for an earthy, woodsy scent that's layered with jasmine and iris florals that make you think of buttery soft soapy skin. Finished with green lime and pink peppercorn whose brightness and rosy spice allow the woodsy and floral notes to shine through in crystal harmony.