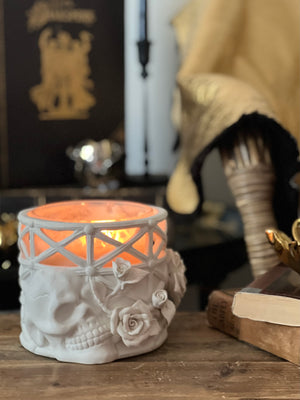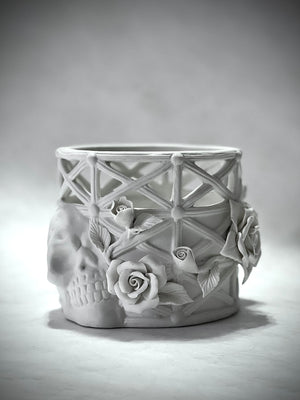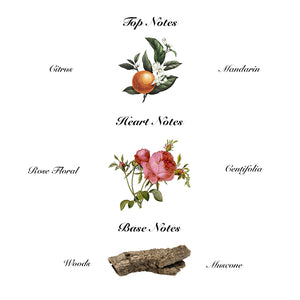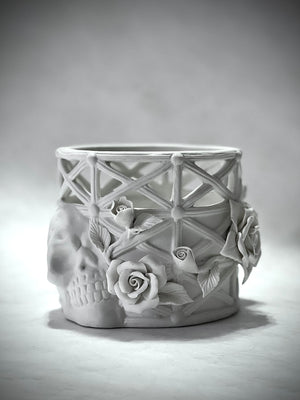 LUXURIA Skull Candle
THE CONCEPT
  LUXURIA, Latin for Lust, is the second candle in a series of seven that allude to The Seven Deadly Sins. Each of the candles in their scent and design represent the allegorical meaning of sin.
THE VESSEL
  In ancient times, the perfection of the Rose was rivaled only in part by the female anatomy. The handcrafted porcelain vessel features a human skull, blooming roses, and ornate Gothic tracery as a representation of innocence, desire and ultimate lust.
LIMITED EDITION
  Only 150 of these hand sculpted vessels exist. The vessel is completely hollow, and the LUXURIA candle insert is removable so that you may keep the sculpture for whichever use you please once the candle has burned out.                              
THE SCENT
  The scent of Lust is enticing, comforting and innocent, yet it conceals something more sensual than just a coy fragrance of centifolia rose. A shy whisper of mandarin blossom makes you think of exotic places. Subtle notes of clean white musk and dewy woods fill your space with romantic longing, beauty, warmth and soft elegance.